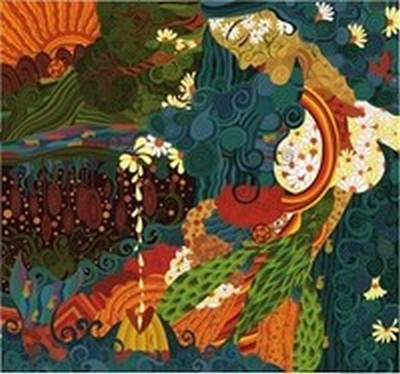 The Queen of Pentacles  is at one with the earth, with mother earth, and can easily be mistaken voor the great spirit herself.
She has abundant knowledge of plants, trees and herbs, the natural world and its cycles.
Although her very being is tune with nature,
she is also carries within her the capacity to connect with the strivings of humankind for material comfort and abundance.
She is a natural mother to her children and by extension all earth's children.
She is deeply caring and nurturing, and by her practical and down-to-earth nature
she helps humankind solve material problems and move forward in their journey on earth.